Strong cloud growth for Oracle signals a shift in revenue stream structuring.
With software and hardware losing ground, the company still has a long way to go for cloud revenue to adequately support losses elsewhere.
Rather than going heavily into the aggressive IaaS market, ORCL should focus on core offerings in SaaS and PaaS by leveraging its expertise in ERP and HCM.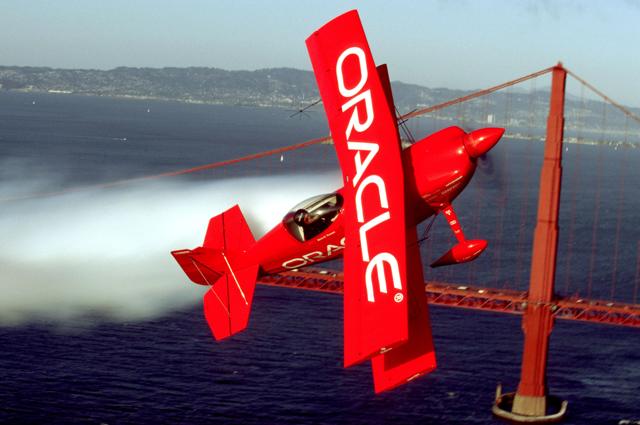 Oracle's (NYSE:ORCL) third-quarter results were a mixed bag for the company, as revenues declined across the board with the exception of its cloud services.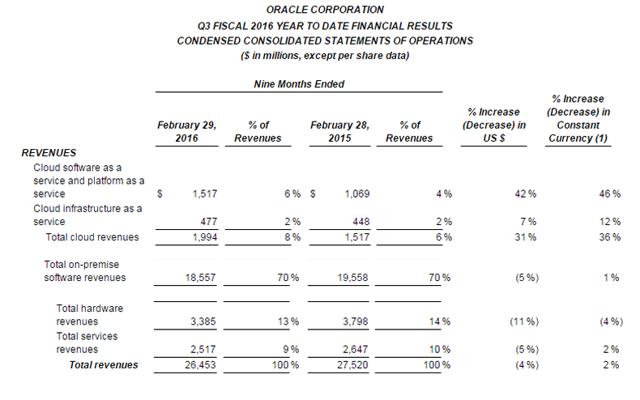 Source: Oracle
Except for cloud, the sales decline was across the board. Total cloud revenues were up 31% while software sales declined by 5%, hardware by 11% and services by 5%. To be fair, to the company, things don't look that bad when you look at the sales growth numbers on a constant-currency basis because total sales were actually up by 2%.
The main takeaway from these figures is that the company is shifting its focus from traditional hardware and software sales to cloud-related services – significantly, Software-as-a-Service and Platform-as-a-Service. I'll also show later Oracle is exploring every possible way to exploit the aggressive two-digit growth in the cloud market.
Continue reading at Seekingalpha.com where the original article was published.