The Tesla Model 3 has little to no competition in the market today. That may change in the future, although it's going to take a while for anyone else to gain traction in a market where the Model 3 is closing in on its 100,000th car that could be produced sometime this month.
Of course, with nearly half a million customers with reservations and direct orders now, it's going to be a while before we can see what the real long-term market demand for the Model 3 will be like – especially after the $35,000 standard range battery version is released in the next few months.
With that, let's look at the top contenders that could possibly offer the Model 3 some competition in a meaningful way over the next several years. Here they are in no particular order.
---
1. 2019 Chevy Bolt EV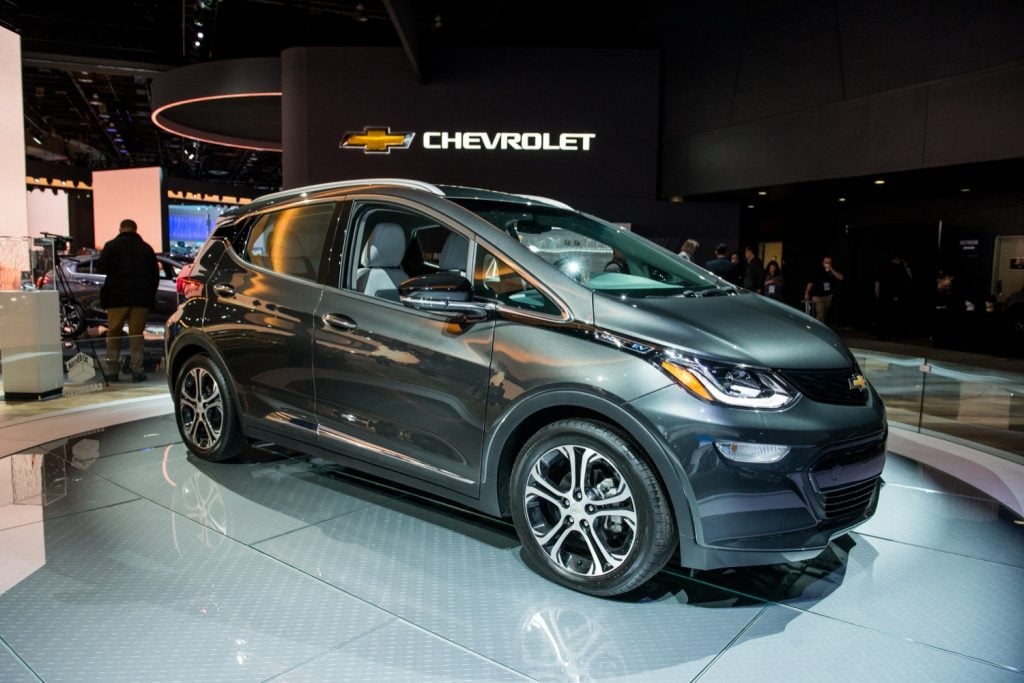 Only minor updates from the earlier model, but the 2019 Chevy Bolt's 238 mile range has already helped this GM product gain a solid following. With the base model at $36,620 and a comparable range, it's a very real competitor to the upcoming $35,000 Model 3 with Standard Range Battery.
---
2. 2019 Nissan Leaf
Expected range is 225+ miles (E-Plus version); expected price is €35,000 (about $40,500). Key Point: The Leaf already holds the "top selling electric car" trophy with over 300,000 cars sold globally as of 2017.
---
3. Jaquar I-Pace
The 2019 Jaguar I-Pace is pure electric and pure Jaguar. At 240 miles of range and a starting price tag just shy of $70,000, this is not really Model 3 competition but more Model X or even Model S. Nevertheless, Jaguar is pleased with itself after this creation (not an easy task), so definitely a space to watch.
---
4. Mercedes-Benz EQC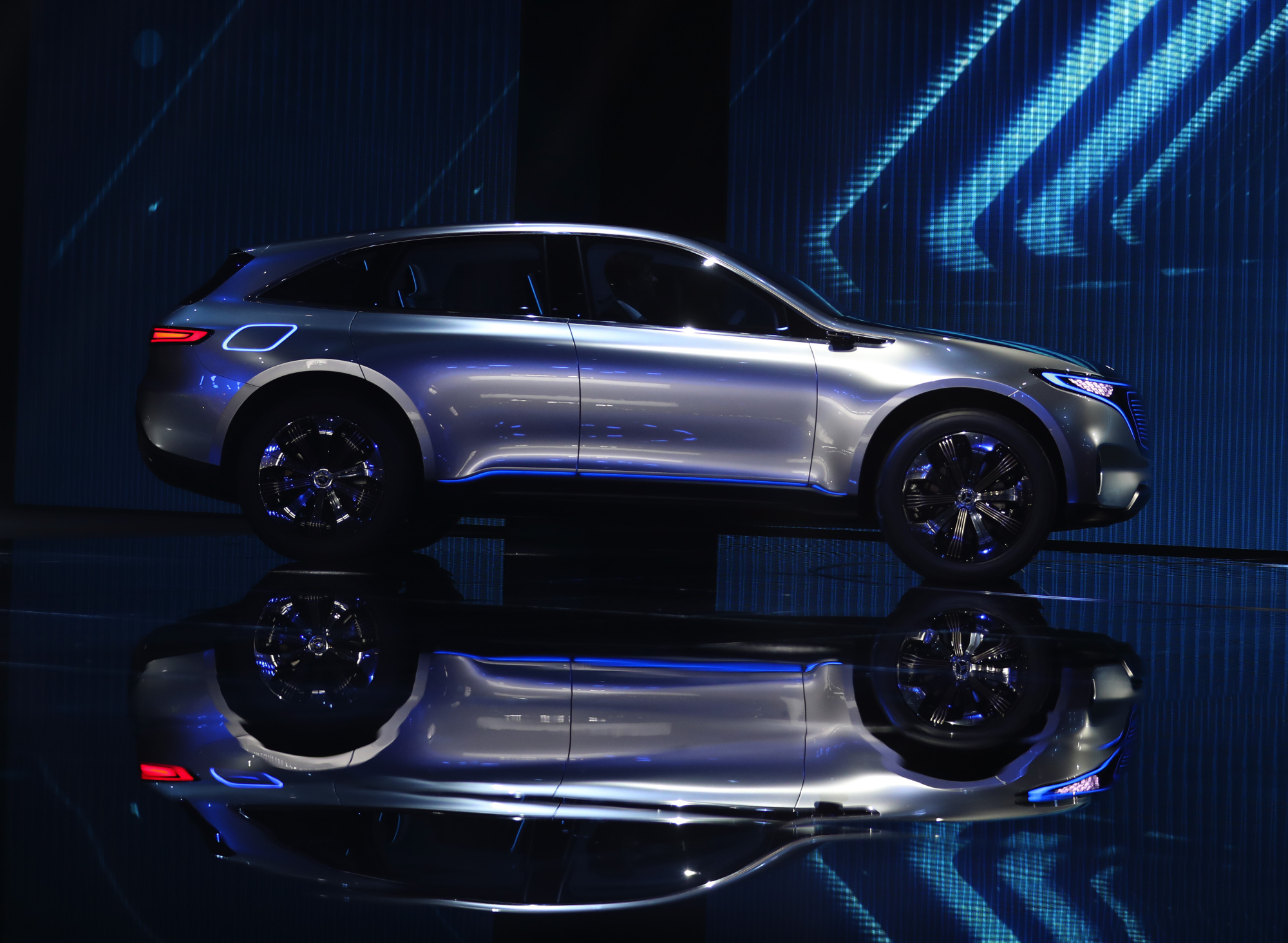 The electric beast from the world's largest luxury car maker was unveiled today. Price is still unknown, but it will compete with the best electric SUVs and crossovers with its 280-mile range. Again, not direct Model 3 competition, but Tesla needs to watch out for Daimler's monetary muscle. So far, the company has already spent "more than" $12 billion on the car, per Daimler AG CEO Dieter Zetsche.
---
5. Audi E-Tron
The Audi E-Tron is expected to be launched later this month, on September 17, in San Francisco. New reports show that production has already begun in Bruxells, Belgium. 248.5 miles of range on the World Harmonized Light Vehicle Test Procedure (WLTP) cycle. "The world's first certified CO2-neutral mass production in the premium segment." Another vehicle targeting Model X in terms of pricing – €80,000 in Germany; U.S. price still to be revealed.
---
6. 2019 Hyundai Kona Electric
"HMA-estimated total electric range of more than 250 miles on a single full charge." WLTP rated range is 292 miles. 39.2 kWh and 64 kWh battery pack options. Priced around $39,000 in Norway (64 kWh battery) and the UK (39 kWh battery.)
---
7. Lucid Air from Lucid Motors
The unknown factor, but the 0-60 mph in 2.5 seconds puts it squarely in the ring with the Model S. Could encroach on the Model 3 market as well. The real clincher could be the proprietary powertrain, which delivers 400 miles of range and a total of 900 hp.
---
8. Mini Electric from BMW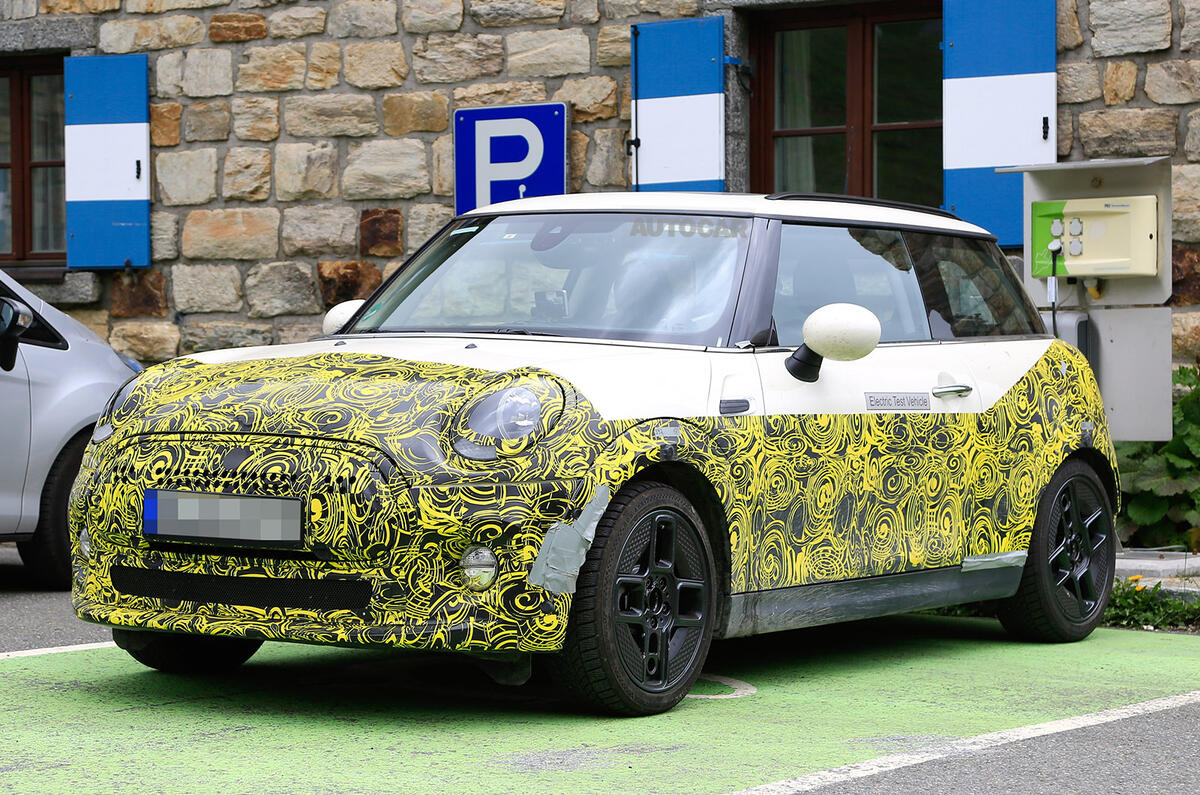 Not really Model 3 competition material with a range of 186 miles (we suspect, because of the i3), but the Mini Electric has 11 years of design history and BMW's superior technology behind it. Definitely one to watch as it evolves over the next several years. Production starts in 2019.
---
9. 2020 Polestar 2 – A Volvo Project
Specs haven't been etched in stone, but what's been revealed so far is "400 horsepower, 350 miles of range, and a starting price of around $40,000." Enough said, and definitely Model 3 competition, albeit not in terms of styling. Unveiling in 2019, production in 2020, so it's a really long timeline to actually make any judgment calls.
---
10. Porsche Taycan (Formerly Mission E)
Not for the faint-hearted, the Porsche Taycan is a coupe design somehow transmogrified by Porsche designers into a 4-door saloon. 3.5 second acceleration to 62 mph, 310 miles New European Driving Cycle (NEDC) range, but more likely 250+ miles EPA. Expected cost: Between $77,000 and $90,000.
---
So, which one of these beauties will rival the Tesla Model 3? For now, unfortunately, none of them. The Model 3 will have the run of the mill for a bit longer as it pushes down the price barrier on EVs with a 200+ mile range. The company's objective was never to make expensive cars, but to make EVs more affordable over time. Can any of the others do that? Perhaps, but we'll have to wait a year or two before any of these potential competitors to the Model 3 and other Tesla EVs make a real dent in the market.