Audi unveiled the e-tron SUV this Monday. Deliveries are expected to begin in the second quarter of next year. The base model carries a price tag of $74,800, with the top trim starting at $86,700, pitting the e-tron squarely in Tesla Model X's path.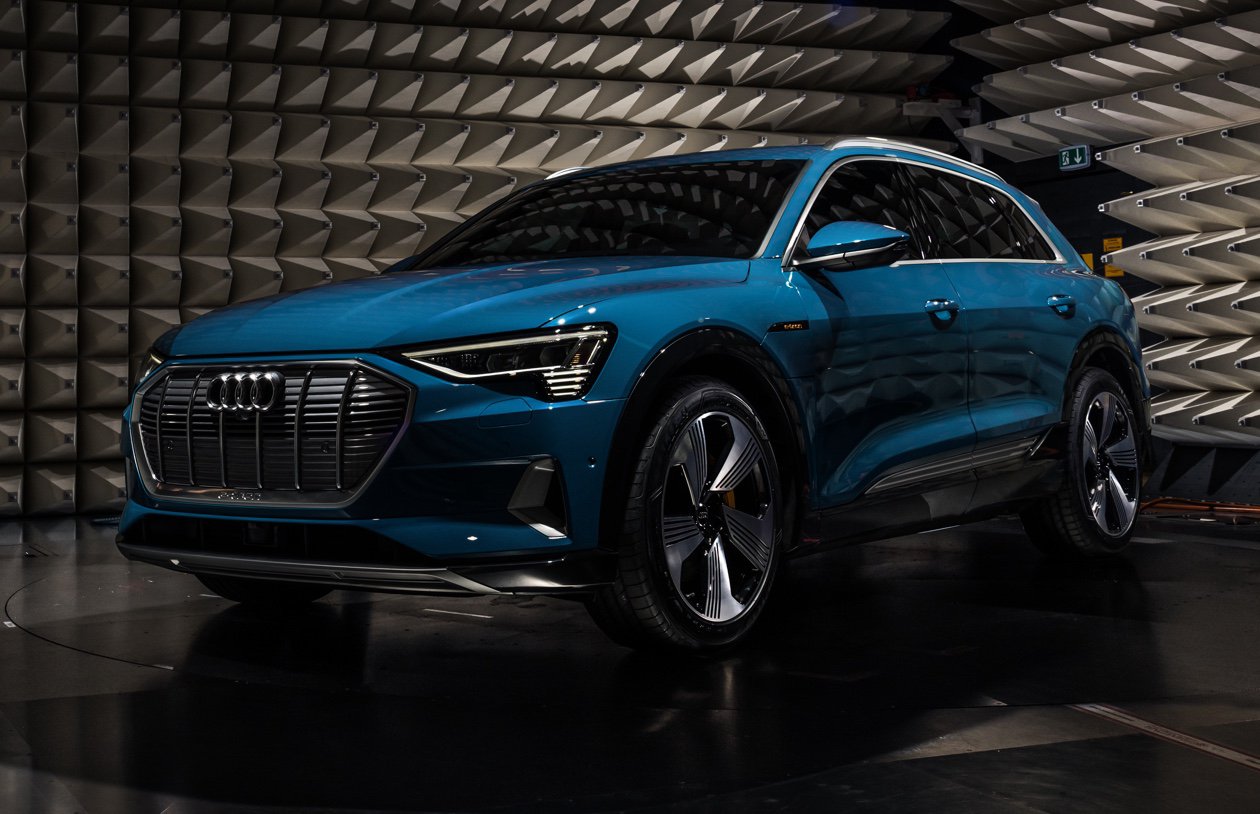 Audi says that the e-tron will be able to charge upto 80 percent in half an hour, which is reasonable when compared to the charging rate of advanced EVs of today.
But skeptics are already out there slamming Audi's launch as underwhelming.
In a note to UBS clients, analyst Patrick Hummel said, "The Audi e-tron underscores that catching up with Tesla is more difficult than expected by many. While we appreciate that a solid EV product is not only about acceleration and range, there is still a gap to Tesla in the powertrain efficiency ratios that reflect the degree of innovation. The electric powertrain is not a commodity yet and Tesla might be able to sustain its lead for longer."
According to CNBC, "Hummel noted the e-tron will get 30 miles to 50 miles less range than the Tesla Model X and will accelerate "significantly slower." He said the Audi electric vehicle's disappointing metrics will hurt its sales and benefit Tesla."
It's still not clear when we will get to see the Audi e-tron's range certified by EPA and WLTP. Due to this, we don't really have a number to compare it with Model X or any other EV for that matter.
In Audi UK's website, we can see that e-tron's 95kW battery pack offers 248 miles range, which is slightly better than the 237 miles range offered by Tesla Model X with 75kWh battery but well below the 295 miles range offered by Tesla Model X with 100 kWh battery. But as I noted earlier, it's still too early to make this comparison because Model X range is EPA rated and Audi e-tron is yet to be tested.
The real problem we see from Audi's launch is not the slightly low range offered by Audi e-tron. To be fair, this is the first time an all-electric car with more than 200 miles range is rolling out of the Volkswagen Group. The problem is, we are in the third quarter of 2018 and we are talking about a big name competitor to Tesla's flagship SUV ready for delivery in the second quarter of 2019, with less range and slower acceleration.
From Tesla's perspective, the company is already all hands in for Model 3 and it's extremely likely that the company might hold Model S and Model X production in 2019, at the current 100,000 level.
It is becoming clear that the 'Tesla is going to face multiple threats for its vehicles' assumption was a bit premature on the media's part. Luxury automakers are slowly stepping in to make sure that Tesla does not have a walkover in the next ten years. But as e-tron's specs indicate, it will be a long drawn battle, rather than short and swift one.
For now, the fight seems to be a bit more concentrated on the large luxury segment – Jaquar I Pace, Mercedes EQC, Audi e-tron, Porsche Taycan and so on – and all these cars will have to go through their own production hell before they can safely stay above a sales level of 2000+ units every month.