There's been almost a deluge of smart watch and smart band products over the past year, and it kind of gets confusing when you're forced to choose the right one for yourself. To help you out, we've prepared a small list of the top 5 smart watch products that we recommend going into 2018.
LG Watch Style
If minimalism is your thing, then the LG Watch Style should make a perfect fit. It's not overly sophisticated, but it's not pre-historic either. Sporting Android Wear 2.0, the LG Watch Style is obviously compatible with a lot of Google apps, which is great if you also have an Android smartphone.
Apple Watch series 3
If you're an iPhone fan, then there's no question that Apple Watch series 3 is the smart watch for you. The pairing is effortless, there are options like Apple Pay and, of course, your basic health and fitness tracking suite is all there on Apple's latest smart watch.
Movado Connect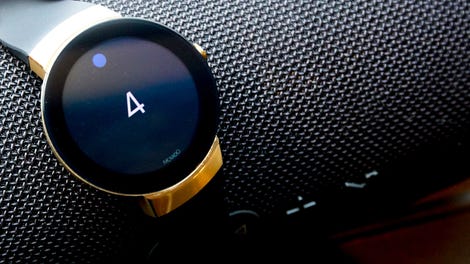 Near the top end of the smart watch market is the Movado Connect. Now, $650 is probably a lot to pay for a smart wearable when you can pick up an iPhone 7 for the same amount, but the Movado Connect certainly has the looks to justify the price. Not as expensive as, say, a Louis Vuitton Tambour Horizon that starts off at $2,500, but it's pretty close in terms of design and elegance.
Fitbit Ionic
Talking about smart wearables wouldn't be complete without including Fitbit, and the Fitbit Ionic is possibly one of the most comfortable smart watches out there. If you look closely, it resembles the Pebble, and rightly so because it was released just a few months after Fitbit acquired Pebble.
Michael Kors Access Sofie
The Michael Kors line has more of a basic look and feel, but pick it up and it could pass off for a real analog watch. The Access Sofie's design is simple yet elegant, and the feel has the right amount of heft not to be tagged as a smart watch.
There are a lot of smart watches out there, but these are the ones you want to be seen with as we ring in the new year.
Happy 2018!
+++ + +++